One of Connecticut's Premier Family and Matrimonial Law Firms
When you are going through an emotional and stressful divorce or custody dispute, you need to know that you have the best working on your side. This is exactly what you will receive should you choose to work with our dedicated legal team at the Bauer Law Group. The Bauer Law Group works tirelessly to provide you the best possible results for your difficult situation by providing compassionate, responsive, and effective representation.

Our firm philosophy is to help families problem-solve by offering each and every client support, attention and consideration. We are both, firm and aggressive, yet cooperative and respectful to the other side of the case in order to help smooth the process as much as possible.

The Bauer Law Group represent clients in both contested and uncontested divorce, understanding the importance of working cooperatively and mediating when necessary to save time, money and stress. Our legal team has the experience to know how to address the many issues that may arise during your divorce, such as child custody, child support, visitation, property rights, property division, alimony and the recovery of attorney's fees. Your attorney can analyze your particular financial situation to determine whether financial experts or business valuations need to be conducted.

The Bauer Law Group recognizes that your family is not one-size fits all and your legal representation should reflect your unique needs.
Click here to learn more about Connecticut's premier family law firm
Renee C. Bauer, Esq


Principal
Attorney & Mediator


noteworthy
attorney bauer joins the faculty of conflict resolution training
READ MORE +
daughter gets diploma, dad gets sued connecticut law tribune
READ MORE +
attorney bauer featured on news 8, wtnh
attorneys helping attorneys
VIEW VIDEO +
children's bill of rights in divorce
by robert e. emery, phd
READ MORE +
attorney bauer named a 2010, 2011 and 2012 rising star by super lawyers magazine
super lawyers publication
READ MORE +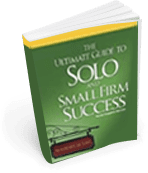 the ultimate guide to solo and small firm success
by renee c. bauer
PURCHASE A COPY +